TOM HENDY
TOP TEN: EUROVISION SONGS 2022
Updated: Nov 12, 2022
This is a little late to the party because Eurovision 2022 season is well and truly over (even the live on tapes have all been released at this point) but I think I've finally settled on my top ten. The fact that it's difficult to choose my top ten is demonstrative of how strong this year was - perhaps not as strong as last year, but still a very strong year. There are a few very close honourable mentions: France, North Macedonia, Poland, Slovenia - missed it by a hair. That said, I have chosen my top ten so in order here we go...
10. LITHUANIA
This has been the definition of a grower this season. When I first heard it I thought it was alright but it crept up my rankings and grew on me. Let's talk about Monika - she's one of the best things to come out of this year; she's such a charismatic performer. I thought they did such a great job with the lighting and the "optical illusion" graphics. It deserved to do a little better on the night but still did very well in a competitive year.
9. UKRAINE
It wasn't my favourite song but as you can see it was in my top ten. I really like the song. The best part is the flute bit and the "Stefania" chorus. It was well-staged and well-performed. It definitely deserved a top ten finish. Do I think if we weren't in the current political climate we're in that this would have won? No, but I think it would've been top ten. Ukraine won under the system that Eurovision set out, the same way all the other winners won. It was the right winner for the right time, I guess. It would be foolish to say its win wasn't in some way political but that doesn't necessarily mean it wasn't deserved.
8. UNITED KINGDOM
It's been a while since I could say that the UK made my top ten. This song has single-handedly put Britain back on the Eurovision map. The majority of our last two decades have been entries to be embarrassed of. Finally, Sam Ryder gave us an entry to be proud of. The performance, vocal and staging were incredible. It was a nod to space without being on the nose or heavy-handed. The song was quintessentially British with a clear reference to the greats of British music like Elton John. While it's not in my top five, I genuinely think it's a great song with a great vocal and great staging - what more could you ask for.
7. IRELAND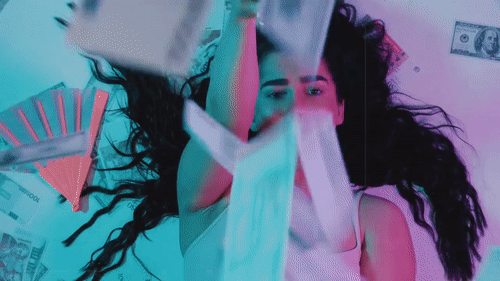 This one is perplexing. This song is the perfect bop. We needed this in the final. There were a lot of ballads and mid-tempo songs and it would have been a breath of fresh air. It has a great vibe and her performance and vocal improved so much by the semi-final. The staging was great too. It wasn't the most artistic or ground-breaking song but it deserved its spot in the final much more than Switzerland or Azerbaijan. I'm not really sure what more Brooke could have done - she had so much fun on stage and was a ball of energy. This is the non-qualifier that I'm saddest about.
6. CZECH REPUBLIC
How do we forgive the televote for its treatment of Czechia? It didn't deserve that - a victim of the running order. Something needs to be done to make the running order more fair because there's no way that this would have been paid dust if it had a better spot. Granted, the performance wasn't as strong as in the semi-final but it deserved to be left-side of the board at a minimum. A total banger. It felt modern and never grew old even though it was one of the first songs released. Great visuals and effective use of lighting. One of my most listened to songs of this year's Eurovision.
5. SPAIN
Goddamn this is a great package. Chanel is a consummate professional. She is incapable of a bad performance. This is a true talent. The song is a fuego but a very good one. It's catchy, lively and fun. The lyrics aren't the most sophisticated but who cares. The dance break was great and this felt like a winning performance on the night. It was electric. This song got a lot of flack for beating Terra but they definitely made the right choice for the contest (especially seeing how well France did in the end) and their excellent result proves that.
4. NORWAY
These space wolves were such fun this year. All the extra videos and shorts of Keith doing dances and them both spoofing the other contestant's videos were great extra content. When the song was released I was obsessed and played it on loop. It's a slick production and it's well performed. The song is catchy. The dance is fun. It's just a breath of energy and life in the contest that was VERY much needed in a sea of sad ballads (I like a lot of the sad ballads but I like the bops too - you need variety). Yes it's silly and the lyrics are daft but for me, that just adds to its charm. Most importantly, it's a novelty act with a great song. If the song is good then all can be forgiven.
3. THE NETHERLANDS
This is an interesting one because it wasn't even in my top ten prior to the contest but then I saw her performance live and I fell in love with it. There is such deep feeling and emotion in her vocal especially at the end. I get that the staging wasn't much but it didn't really need to be. I just thought this was really modern and poignant. The live performance really just sold it to me so much that it ended up in my top three.
2. GREECE
"I'm in your back seat, you've been driving me crazy". Lyrics you can hear. The way this song starts acapella and grows and builds into the epic last belt is incredible. It has such a simple chorus that works so well: "if we die together now, I will hold you till forever". I love the lyrics of this song - look them up. They're great. You really feel the story she's selling. She's got a great voice and the staging was brilliantly atmospheric. I really just thought this was an exceptional entry...but it's not quite my favourite.
1. ITALY
It's beautiful. It's a vibe. It has poetic lyrics. It's my favourite song. I dunno, I'm just a sucker for Mahmood and he sounds so great with Blanco. I do understand why people think that it wasn't as good on the night. They didn't do a lot with the staging...but I don't care. The thing is, it's hard to wax lyrical about this song because it's just quality. It's incredible, that's all. It was a winner in my eyes, Italy should have done the double in my book. Enough said.